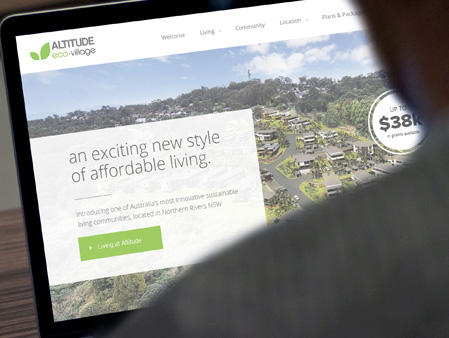 Altitude Eco village is an exciting residential development in Northern NSW. As one of Australia's most innovative, new sustainable living communities, an impressive website was required to present the concept and inform the public of this new development. It needed to produce sales leads via a number of channels and send them to the team.
Following a detailed research and development process, Nextwave delivered a visually stunning website that's easy to use and easy for the client to update as the project proceeds.
The website presents all aspects of the development from 3D renders, floorplans, and interactive area maps through to grant information, local area info and more.
The website also utilises a number of lead generating techniques and has become a major sales tool in Altitude's marketing arsenal. We continue to be involved in this exciting development providing ongoing digital marketing services.