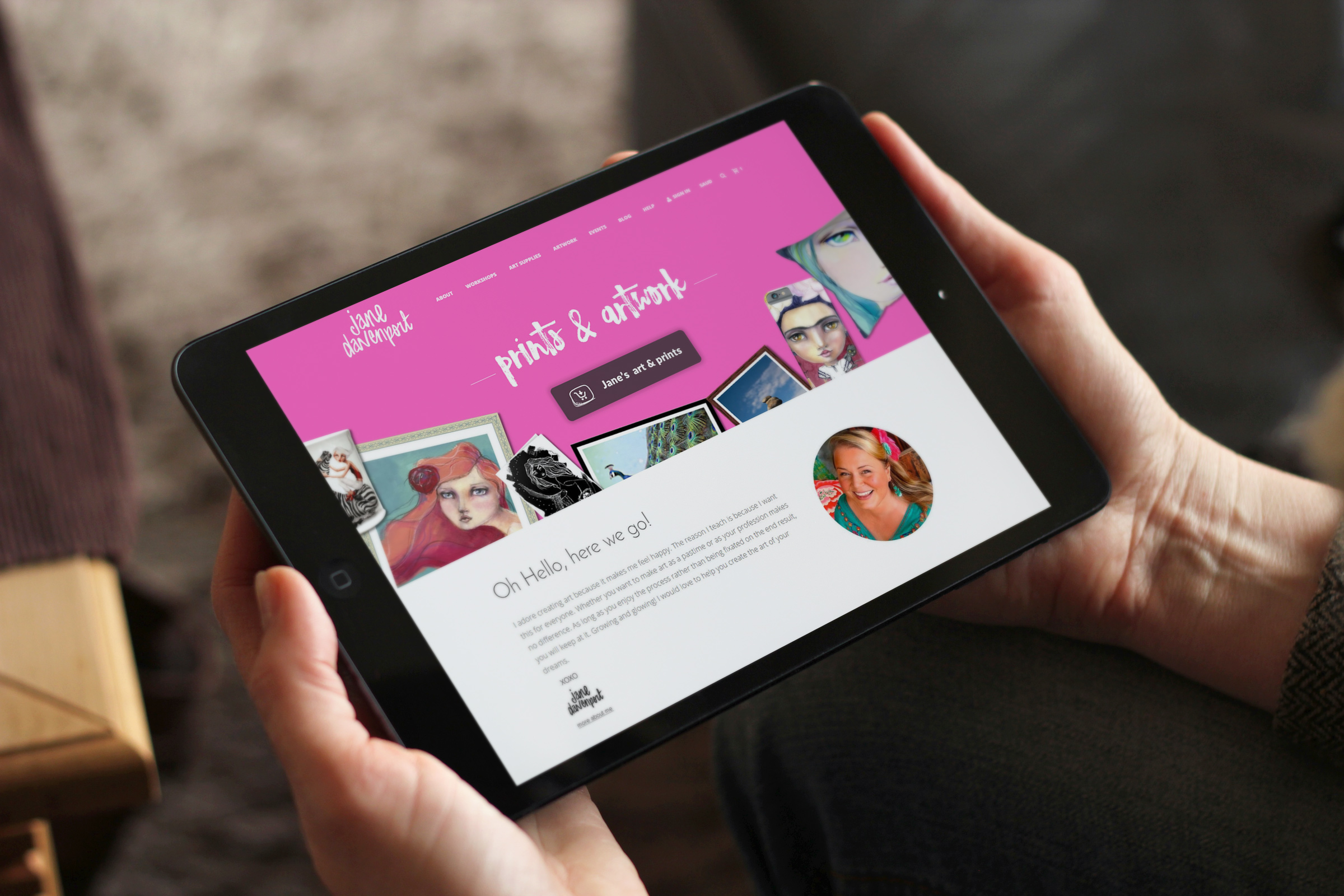 Jane Davenport is a professional artist, best-selling author, designer, online workshop phenomenon' (she was described this way in a newspaper article!), degenerate art supply junky, Art Journal Evangelist and koala mama (yes! Koalas live in her garden).
Jane and her team came to us with her popular web presence spread over multiple platforms, causing all sorts of headaches running and trying to grow her business. Adding new art workshops and art supplies was complicated, new customers were getting confused how to access information, too much manual effort was required to manage the load, not to mention the challenge of keeping existing customers happy and engaged. On top of that the brand was not presented cohesively, with varying designs spanning over the last 10 years.
In short, having grown organically over the last 10 years it was all patched together, and bandaids were no longer going to cut it. It was now really affecting sales, business and brand management.
Nextwave to the rescue, we created visually engaging website built on the popular WordPress platform, incorporating Woocommerce and Coursepress plugins to create an integrated solution to suit her multi-faceted business. A massive project porting over massive amounts of workshop data, art supplies, and well over 10,000 students and customers.
A few challenges along the way as to be expected with a project of this complexity, but the end result is a streamlined online business poised for future growth.
It's early days so far but other than looking beautiful with many back office advantages, the website's sales hit the ground running with a huge increase in the first few months. Importantly feedback from Jane's existing customer and student base has been wonderful. The 'Davenpeeps' simply love their new home!
Next up, digital marketing coaching for Jane and her team, to help push the business to even greater heights.
Visit the website and see for yourself
Are you looking for a proven engaging online learning system to present your workshops, classes or lessons? How about a beautifully designed online store to present your products while streamlining back office management? Talk to us today.