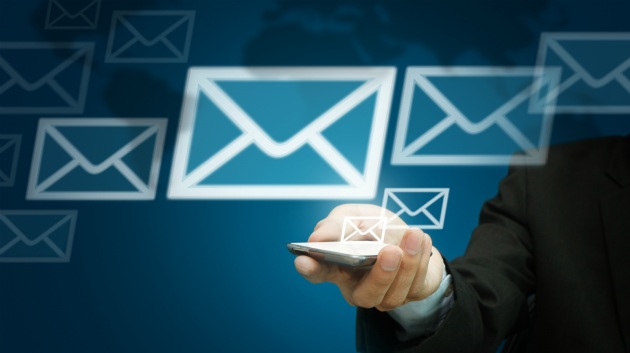 Each time you send an email, you should be aware that a huge portion of your subscribers are going to open your message on their phones or tablets — not on their desktop computers or laptops.
It seems that every other week a new study cites an overwhelming number of people who read emails on their mobile devices — 51 percent according to Litmus, 66 percent according to Movable Ink.
The numbers vary, but the savvy content marketer knows that overlooking mobile-friendly emails is a big mistake.
A mobile responsive website design displays your content properly no matter how someone views your website, and you can ensure that the emails you send look great as well, whether or not you have a mobile-responsive email template.
Here are 10 essential tips for transforming your message into a mobile-friendly email. For more information on how Nextwave can help you with your email marketing, please don't hesitate to get in touch or check out Nextwave commerce
1. Compose short subject lines
The amount of space mobile devices provide for displaying subject lines can make even the most succinct writer cry herself to sleep.
Even though some email clients will display your entire subject line text, many do not.
And since your subject line in an email is akin to your headline, you don't want to cut it off and miss an opportunity to connect with your reader.
The solution is to either keep your subject line short — 40 characters or less is a good rule of thumb — or position the most important phrase of your subject line in the first 40 characters to maximize your chances of readers seeing it.
2. Use a single-column template
On a mobile-device screen, multiple columns typically appear condensed and confusing to navigate.
A single column makes your email cross-device compatible and straightforward even when it's viewed with different email clients.
Single columns can also simplify your design and spotlight your important content.
3. Keep your email under 600 pixels wide
While most modern mobile devices can handle responsive designs, there are exceptions.
When your email width is 600 pixels or less, users won't have problems viewing emails that were formatted for large computer screens.
Set a width attribute in your email template's table tag to 600 pixels or use the CSS width property to make this adjustment.
4. Use a large font size
Since a 10-pixel font is difficult to read on a desktop computer screen, and small screens make small fonts even smaller, most people will delete your email before they'll squint and strain their eyes in order to read your tiny text.
A font size of 13 or 14 pixels makes your email substantially more readable on a small screen.
But don't be afraid to go even larger than that. Large fonts make your emails easier to read on both desktops and mobile devices.
5. Display small images
Smaller images reduce load times and bandwidth. Many mobile users still use 3G or slower, connections, so the speed at which images load is vital.
If you have technical chops, or know someone who can help you, use responsive-coding techniques to load smaller images on mobile devices and larger ones on other devices.
Another option is to shrink an image by 50 percent and compress it at a slightly higher compression rate than normal to both load your images faster and conserve your user's bandwidth.
6. Provide a distinct call to action
A call to action should prompt your email recipient to do something. Generally, that "something" is tapping (or clicking) a button that further leads him down the path you want him to take.
Your call to action needs to be large enough for him to easily and effectively do this on a mobile-device screen.
Fingers are not nearly as exact as mouse pointers, and while mobile manufacturers have created devices that accurately respond to your actions, they're not perfect.
If your readers have to tap more than once to continue interacting with your content, then there's a chance they won't bother.
Display a compelling call to action that is at least a 40 pixels square — and preferably larger than that — to keep the reader engaged with your email.
7. Don't make your call to action an image
Some email clients only display images from verified sending addresses. So if you use an image for your call to action and your recipient's email client doesn't have images enabled for your sending address, she will not see it.
After all the work you put into crafting your emails, it's a bummer to miss an opportunity to get your reader to take action.
But the trouble is that when recipients do view images, they often improve click-through rates.
If you decide to use an image for your call to action, make sure the image has a descriptive ALT tag that matches the text that appears in the image, such as "click here."
That way, even if the image isn't shown, the message in your ALT text will still appear.
8. Avoid menu bars
As I mentioned above, since fingers are not precision instruments, tiny menu and navigation bars are frustrating to use.
I recommend avoiding them completely. It's an email, not a website, so you don't need a traditional menu or navigation bar.
With emails, stick to the basic building blocks of the web: links and images.
9. Don't stack links
Stacked links cause the same problems as other tiny forms of navigation. Here's an example of stacked links:
Google
Yahoo
Bing
If you imagine stacked links within a paragraph, you can see how easy it would be to accidentally click the wrong link.
Also, when two words are right on top of each other, you may mistakenly link the two words to the same destination rather than assigning a distinct link to each word.
Including multiple links in an email is fine, but be sure to look at a preview of the email and separate links with other text, images, or whitespace as needed.
The reader's experience is your first priority
Think about your own experience when you encounter an email that doesn't display properly on your mobile device.
Even if it's from a source that interests you, you may not want to spend extra time deciphering the message.
And if you can't see the action the sender wants you to take, you certainly won't take it.
Instead of putting your reader in this undesirable scenario, you can easily create mobile-friendly emails that display properly on any device.
What special steps do you take to produce an optimal mobile-viewing experience for your email readers?
Using Nextwave Mailer, any email campaign you send will automatically be optimized for both desktop and mobile email clients – We can do all this for you – This means you know it will look just as great on an iPhone as it does in Outlook or Gmail. We even make it easy to see how your template will look on a mobile device as you build it.