Medusa, a provider of premium hair extensions and accessories, had a industry leading product range but were rapidly losing market share to their competitors. Digital marketing was sporadic at best, the team was great at sourcing the products and providing great customer service, but, as if often the case with a small in-house digital team, lacked the experience and know how to promote the brand beyond their current methods.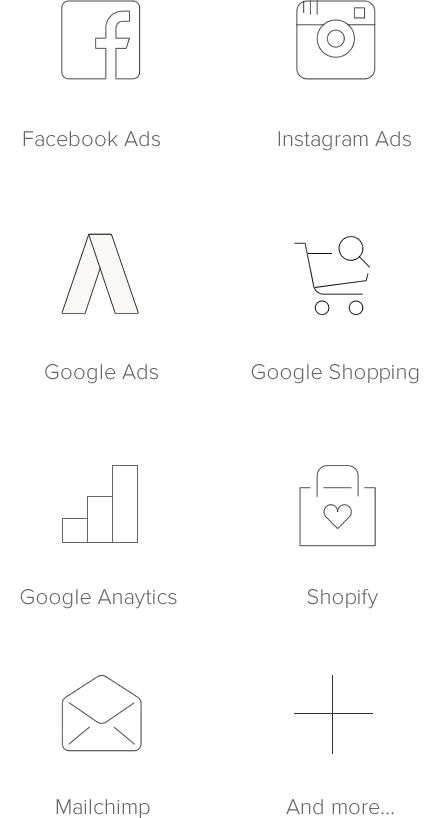 Some of the strategies in action

A stylish new website and integrated digital marketing strategy
To take better advantage of the investment in digital already made by Medusa, and to optimise the dropping conversion rate, a new mobile-friendly website was first required. Nextwave designed and developed a beautiful new website on the WooCommerce platform. The site is easier to use and, with a streamlined checkout flow, has been far more effective in converting visitors to customers.
Combined with a targeted ongoing digital marketing strategy across search, social, email and content marketing channels, the website soon exceeded initial sales targets and is well on track to grow further into the future.

Target, engage, promote = more sales
Nextwave worked with Medusa's internal team to develop a full-scale digital marketing strategy.
Social Media
We conducted an online presence analysis and then developed a content calendar for the launch of the new website. Ads on Facebook, Instagram and Google ensured that content was amplified. Channels were renamed, and Medusa staff was trained on the tools through in-house visits and guideline packages.
Search Engine Marketing
SEO and paid search ads (via Google and Bing) combined with a transition strategy to ensure all value from the previous site was passed onto the new site. KPIs of increased pageviews and conversion points were set.
Online Display Advertising
Ads on the Google and Facebook networks increased awareness of the new website and ensured people searching for hair extensions were directed to Medusa. Remarketing ads were created to keep users engaged with year-round campaigns and seasonal promotions.

Email marketing further drives engagement & sales
Medusa had a very limited email marketing strategy, targeting an email list that had grown slowly over time. Nextwave implemented some advanced collection techniques such as website pop-ups, offers and full integration with other platforms.
Once the email list was growing at a faster rate Nextwave implemented advanced sales automation strategies. From regular email newsletters to abandoned orders, win-back emails, VIP and more, Medusa's email marketing efforts are now one of their best-performing strategies.

All you really need to know
18%
Abandoned cart recovery
228%
Increase in online sales