Laid back yet sophisticated, Stitch & Hide are a growing leather accessories brand looking to break into the world market. Prior coming to Nextwave digital marketing was minimal, haphazard and lacked any planning. As an obvious result, online sales were stagnant and a real frustration to the Stitch & Hide team for the lost potential.
To ensure sure the checkout funnel was primed and in place, Nextwave first delivered a stunning new online store on the Shopify platform. We then worked with the Stitch & Hide team to plan, implement and refine a range of ongoing digital growth strategies to ramp up sales.
"We needed to make sure the agency we invested in not only understood our brief but one we could rely on to do things at a tactical level as well as a strategic level. Nextwave has met these requirements and then some." – Lauren Yule, Stitch & Hide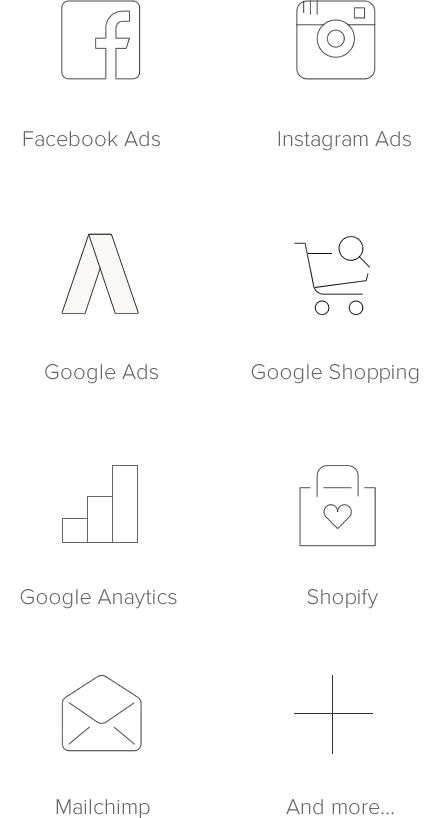 Some of the strategies in action

Targetted ads across every major ad platform
Bringing together industry-leading strategies, ongoing optimization, regular testing, and campaign research, Nextwave was able to increase both the performance and the scale of Stitch & Hide display marketing campaigns.
With a tight budget, we didn't spend a lot in any one area, but made sure that Stitch & Hide had visibility on just about every type of device (especially mobile, considering the demographic) and on every major ad platform.
The campaigns run the gamut from display campaigns that drove brand awareness, right down to product-listing ads when someone was searching Google for competitor's products. We very carefully monitored not only the daily spend, but the ROI of each channel and every ad. It would be fair to call us ruthless in killing underperforming ads and expanding the winning ads.
Facebook ads to create brand awareness, & follow up on cart abandonment
Although traditional pay-per-click / display advertising – on its own – helped Stitch & Hide reach potential buyers when they were considering purchasing, Facebook Ads can be even more powerful. By combining the twin powers of audience reach and highly-targeted data, this type of advertising helped Stitch & Hide reach customers before they even thought about buying.
We optimized the laser-targeting and audience reach of Facebook with advertising that got Stitch & Hide in front of the right eyes, at the right time. Combined with retargeting, and dynamic inventory feeds this has become a cornerstone in the success of the strategy.

A comprehensive email marketing strategy
From abandoned cart emails and other automated trigger emails, through to regular email campaigns, Nextwave has advised on and implemented a comprehensive email marketing strategy for Stitch & Hide. New and returning customers are delivered regularly to the website via this channel. Website traffic is growing, repeat orders are up along with average order value, proving email is still a big driver of sales for online stores, and Stitch & Hide in particular.

All you really need to know
508%
Increase in online sales