Divine Goddess is a popular Australian yoga apparel and lifestyle brand with a devoted following. After seeing some great initial growth in previous years, online sales had since stagnated and the brand was not attracting new customers at the levels needed to scale further.  In short, the business was stuck in a holding pattern, finding it hard to grow on their own, and unable to take full advantage of ecommerce. Nextwave came on board to change that.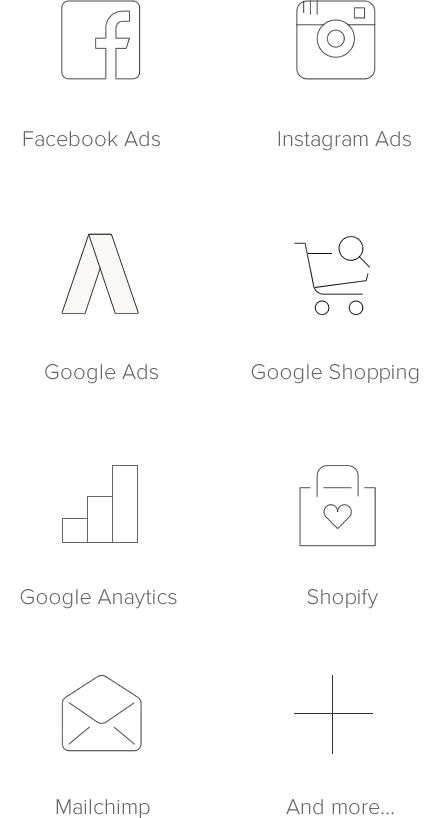 Some of the strategies in action

An outsourced marketing team, delivering ongoing results for this growing lifestyle brand.
As is usually the case with older websites, the presentation of the brand and checkout process was not where it needed to be. After a rapid website rebuild and migration to the popular Shopify platform,  the new website now captures the essence of the Divine Goddess brand story and presents the product range in a far more stylish light. The checkout funnel was vastly improved, and ready to convert new visitors to customers.
To attract new visitors, Nextwave planned, implemented, and continues to refine, a range of high performing digital marketing strategies. Across content planning and marketing, social, search, email marketing, and ongoing consulting and coaching.
Nextwave has effectively now become an outsourced marketing team, on hand to advise, implement, refine and deliver ongoing results for this growing lifestyle brand.

Pushing online growth via social networks & influencers
The brand had a growing and engaged social presence, but as a small team, they lacked the experience and direction to take it to the next level. Over the course of a number of planning sessions, Nextwave came on board to focus the social strategy on creating engaging content and backing with it paid ads across the major social platforms like Facebook and Instagram.
The necessary technical requirements were taken care of early, the Facebook pixel, retargeting and management of the ad platforms administration. A content calendar was developed to streamline and produce the necessary, timely, engaging content across these social platforms.
The Nextwave team continues to strategize, produce and deliver a regular stream of content resulting in increased engagement, more followers and increased sales. The digital marketing support Nextwave provides, alleviates the bottleneck of a small team, working together to get great ongoing results.

An effective email marketing strategy to automate & drive online sales
To further drive sales, the website utilises an advanced email marketing strategy. Aside from regular email newsletters to a growing subscriber list, a series of automated emails was implemented to follow up on abandoned orders, win back previous customers who hadn't purchased in a number of months, as well as other trigger emails like personalized product recommendation emails, coupon codes, and messages from the company founders.
All completely automated, these highly personalized and timely emails are now being sent to customers daily without Divine Goddess having to lift a finger. Responsible for around 15% of sales each month and growing. Smart huh?

All you really need to know
54%
Increase in returning customers
122%
Increase in online sales